---
Deb Never - Momentary Sweetheart - Music Video
3 mins 23 seconds, 3840×2160
Temporary / fleeting moments in time, visualised as a self-overwriting video constructed out of ephemeral materials.

---
slowthai - UGLY WORLD TOUR poster series
10"×13"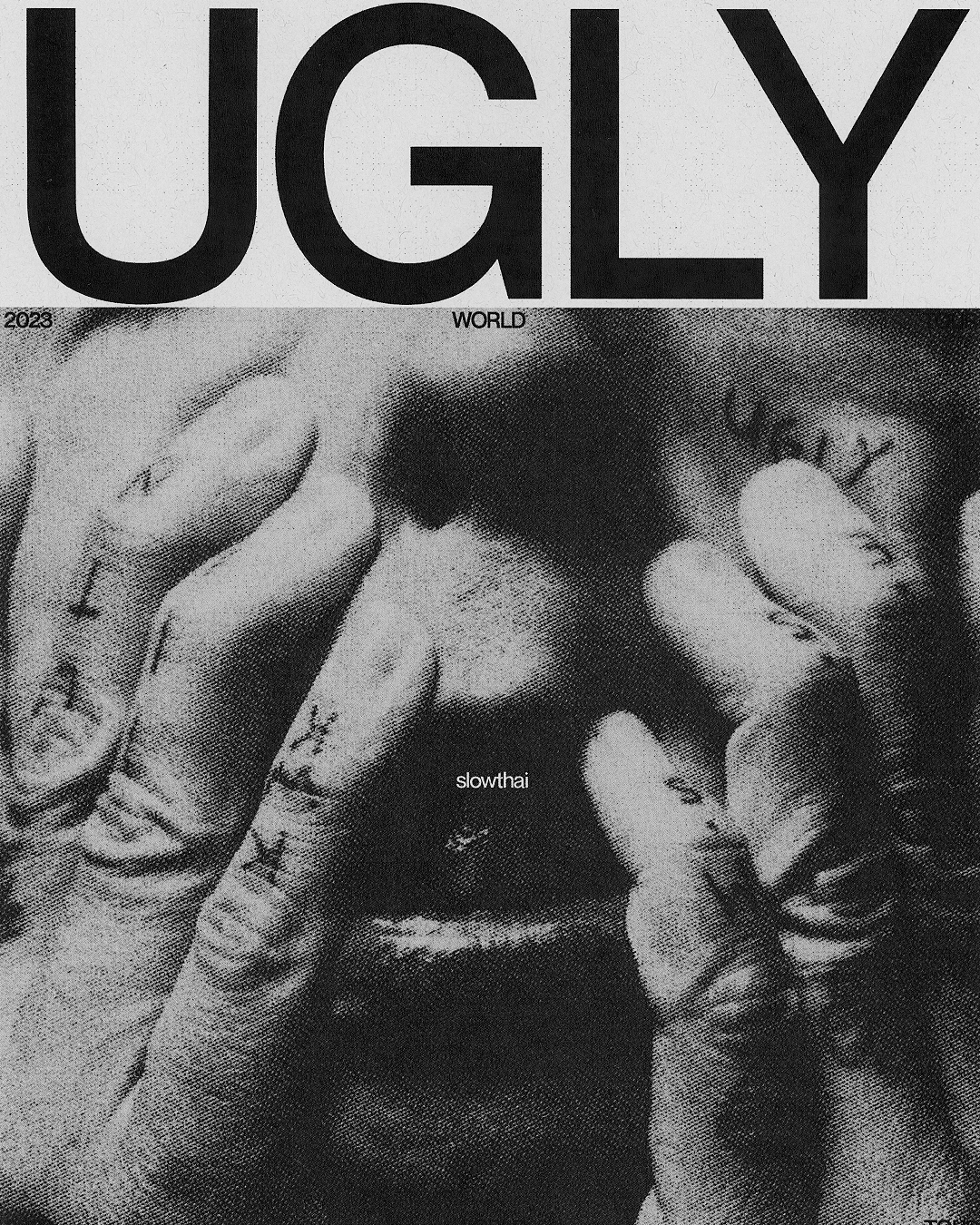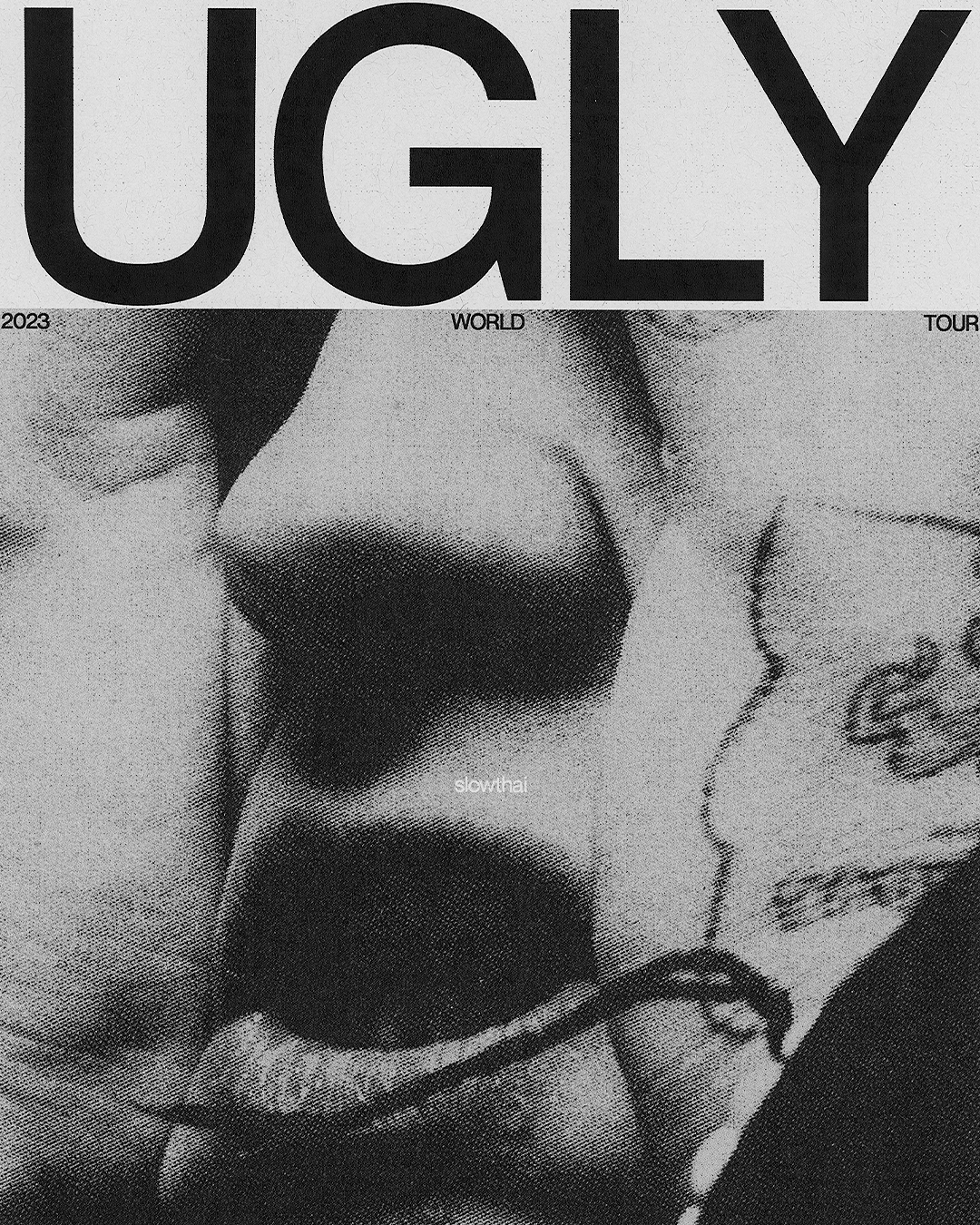 ---
slowthai - SELFISH - Music Video
3 mins 23 seconds, 3840×2160
Fury & self reflection visualised in a room of one way mirrors. Filmed in one take immediately after spending twenty-four hours imprisoned within. Co-directed with
the rest

---
slowthai - U GOTTA LOVE YOURSELF - LP
12×12"
Photography/Design/Art direction.

---
slowthai - FEEL GOOD - Music Video
2 mins 27 seconds, 3840×2160
Alternative take on the 'reaction video'. Co-directed with
the rest

---
Loyle Carner - Nobody Knows (Ladas Road) - Music Video
3 mins 11 seconds, 3024×3024
Using infrared to visualse alienation from the world and living with a burden that's invisible to so many.

---
DANGER MOUSE + BLACK THOUGHT - Strangers feat. A$AP Rocky & Run The Jewels - Music Video
4 mins 8 seconds, 3840×2160
Claustrophobic enslaught of a beat, tight lyricism and densely packed list of features visualised as a united frenzy.

---
DANGER MOUSE + BLACK THOUGHT - No Gold Teeth - Music Video
2 mins 33 seconds, 1920×1080
"Sampled from elsewhere and untethered to any genre, era or trend"
Mass image association pulling from a database looking for continuation of line.

---
BROCKHAMPTON - Road runner - Visual Album
44 mins, 1920×1080
Dataset alchemy & video. A reflective album, visually paired with imagery of their past selves warping into their present.

---
slowthai - HELL IS HOME
Tour visuals
Direction, animation and merch for slowthai's 2022 UK tour
Direction:
Lewis Rest
Stage Design:
Lewis James
---
Humanrace - Selfridges
Video
Visualising Pharrell's products making their way across the pond
---
babii - SCREAMER
90×130 mm
3D Printed + hand stickered cassette case

---
Pharrell Williams X Adidas - HU_NMD_S1_RYAT
1350×1080
A dizzying collaged video + score mirroring a boot of equally bolted & mixed mediums paired with logo referencing its jagged forms
Creative Direction:
Jonny Lu Studio
---
Peter Talisman - Lord of the Harvest
12"
Visual syndication and hand chiseled lettering for Peter Talisman — The Lord of the Harvest

---
FRED WAVE - OMF
03:37, 1920×1080
Synchronous splitscreen limb mounted capture of a day

---
Nike - Fast family
1350×1080
AI assisted evolutions of Nike's Fast family
with Softpower.xyz
---
DANGER MOUSE + BLACK THOUGHT - Because feat. Joey Bada$$, Russ and Dillan Cartlidge- Music Video
2 mins 33 seconds, 1920×1080
VR onetake performance of a hyperreal New York

---
Disclosure - Waterfall
1920×1080
Visual distorations & cascading type system
Video reactive stem player
website
made in collaboration with
Olly Bromham
---
BONESODA - Virgil Abloh & Friends
420×594 mm
🕊️